2018 Travel News was launched in Denmark. Together with Travel News Sweden it is the leading business forum for the travel and tourism industry in the Nordics.
If you want to reach the Danish travel industry and especially the decision makers within it – you have come to the right place. We cover leisure and business travel, MICE, travel agencies, tour operators, airlines, airports, hotels, ferry companies, train companies, bus companies and car rental companies. Travel News also monitors IT developments in the industry, as well as political and legal decision-making. Travel News reflects the management and economic development of companies and follows the payment flows in the industry.
Every week we have around 3,000 visitors to the site, more than half of whom are budget holders and decision makers.
January 9th, 2024 Travel News will launch the trade fair Travel News Market at Scandic Spectrum, Copenhagen. Travel News Market is has been Swedens leading B2B travel trade event since 2015.

Travel News Denmark is part of Travel News & RES in Sweden, which was founded in 1981 by the Rosenqvist family. Today, the independent publishing house is still run by the same family. Welcome to Travel News!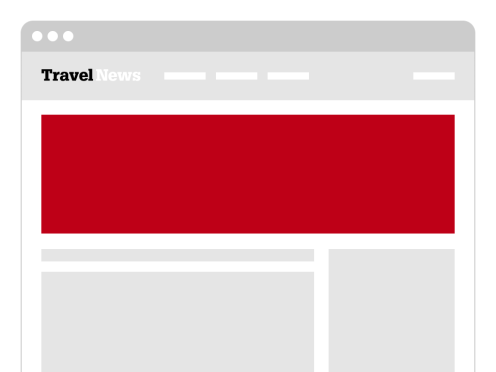 Top banner

PRICE: €300/week
Desktop: 980 x 240 pix
Mobile: 320 x 320 pix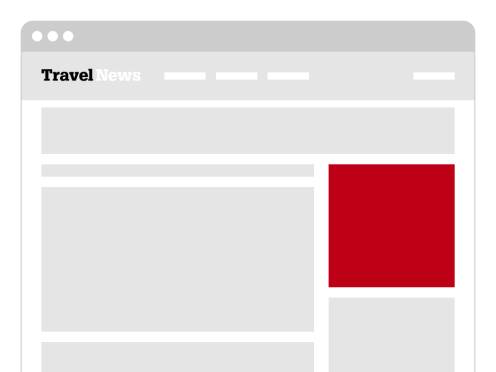 Side banner

PRICE: € 150/ week
Desktop: 300 x 250 pix
Mobile: 320×320 pix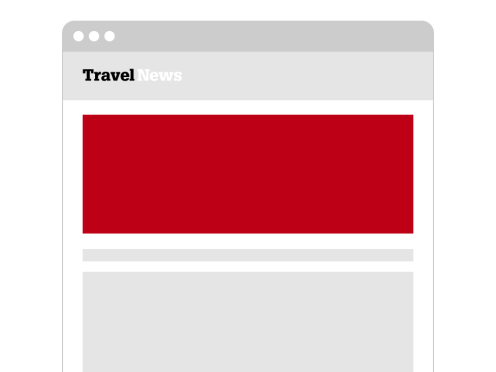 Newsletter banner

PRICE: €300 / week
Frequency: 5 times per week
Our newsletter has 3 000 subscribers and newsletter is sent out Monday – Friday, 5 times per week, total of 15 000 emails. opening rate 30%.
Dimensions: 500 x 100 pixlar

---
Native
Advertising with an editorial article on Travel News is an effective marketing strategy in the travel industry. By creating an interesting and relevant article that integrates naturally with Travel News' existing editorial content, you can reach an engaged audience of potential customers while being associated with a credible and reliable source.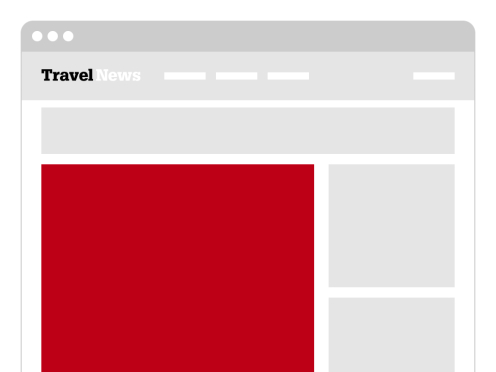 PRICE: €500
your article is visible for three weeks on the homepage and then remains published/indexed under travelnews.se for four months. You provide us with finished text and images. We are happy to help with text production at an additional cost.
Technical Spec:
We work with Google Ad Manager and can receive digital advertising materials in the following formats: GIF, JPEG and PNG files, SWF or Flash files, but also text and HTML, which can include video ads. Maximum weight: 200 kb
Delivery of materials:
Advertising materials should be sent at least four working days before the start of the campaign to Fanny Tingström, email: fanny.tingstrom@travelnews.se.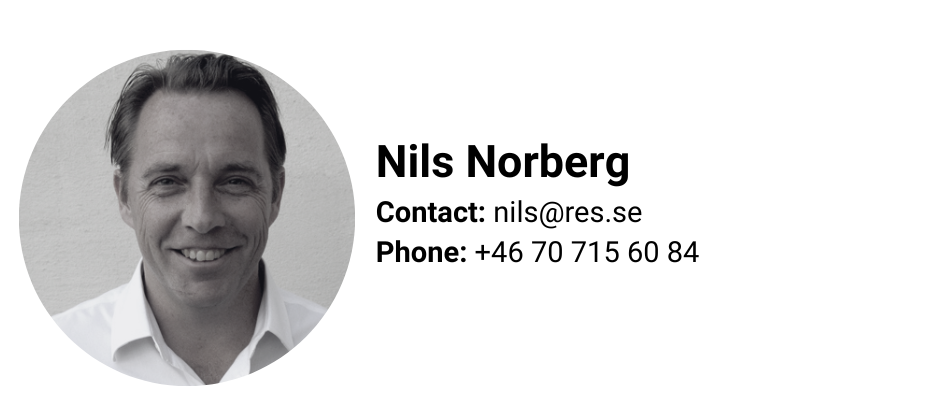 ---
The B2B Travel Market in Copenhagen
Travel News Market Denmark is a table-top travel trade workshop, bringing together international travel and tourism suppliers with the Danish outbound market.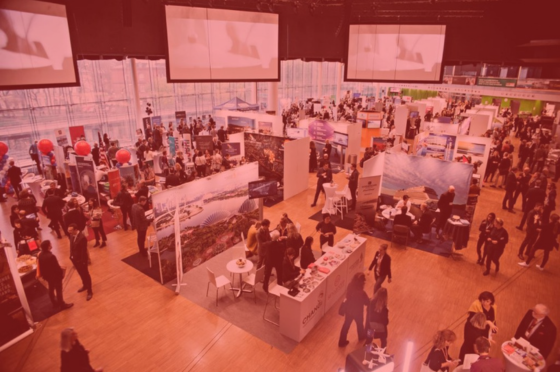 Using the perfect balance of pre-scheduled meetings, free flow model and dedicated social networking, we provide destinations, hotels, dmcs, incoming operators and other travel & tourism suppliers, with the opportunity to connect directly to agents, operators, travel planners and MICE professionals from Denmark.

TNM Denmark makes the most of your valuable time and connects you to the people who can help develop your relationship with this region.

I'M INTERESTED TO ATTEND AS A BUYER
I'M INTERESTED IN BEING AN EXHIBITOR
When: 9th of January 2024
Place: Scandic Spectrum, Copenhagen
---
Job advertisement at Travel News
Are you looking for qualified staff in the travel and hospitality industry? Then you have come to the right place! Travel News reaches 12,000 readers every month, our readers work in the meetings and business travel industry, MICE, travel agencies, tour operators, airlines, airports, hotels, ferry operators, train companies, bus companies and car rental companies.
The job ad is published on travelnews.dk which has 17,000 visitors per week.
PRICE: €200.